Bob Dylan ♬
Robert Allan Zimmerman was born into a Jewish family in 1941. 21 years later he changed his name to Bob Dylan. Robert's love of music developed in his early years, and he listened to a lot of rock and roll music on the radio. At school, he also played in several bands with his friends.
When studying at the University of Minnesota he traded rock music for American folk music. His electric guitar was replaced by the acoustic guitar and the harmonica.
Did you know…?
In secondary school Zimmerman and his band 'The Golden Chords' played in a school talent show. Their music was so noisy that the headmaster turned off their microphones.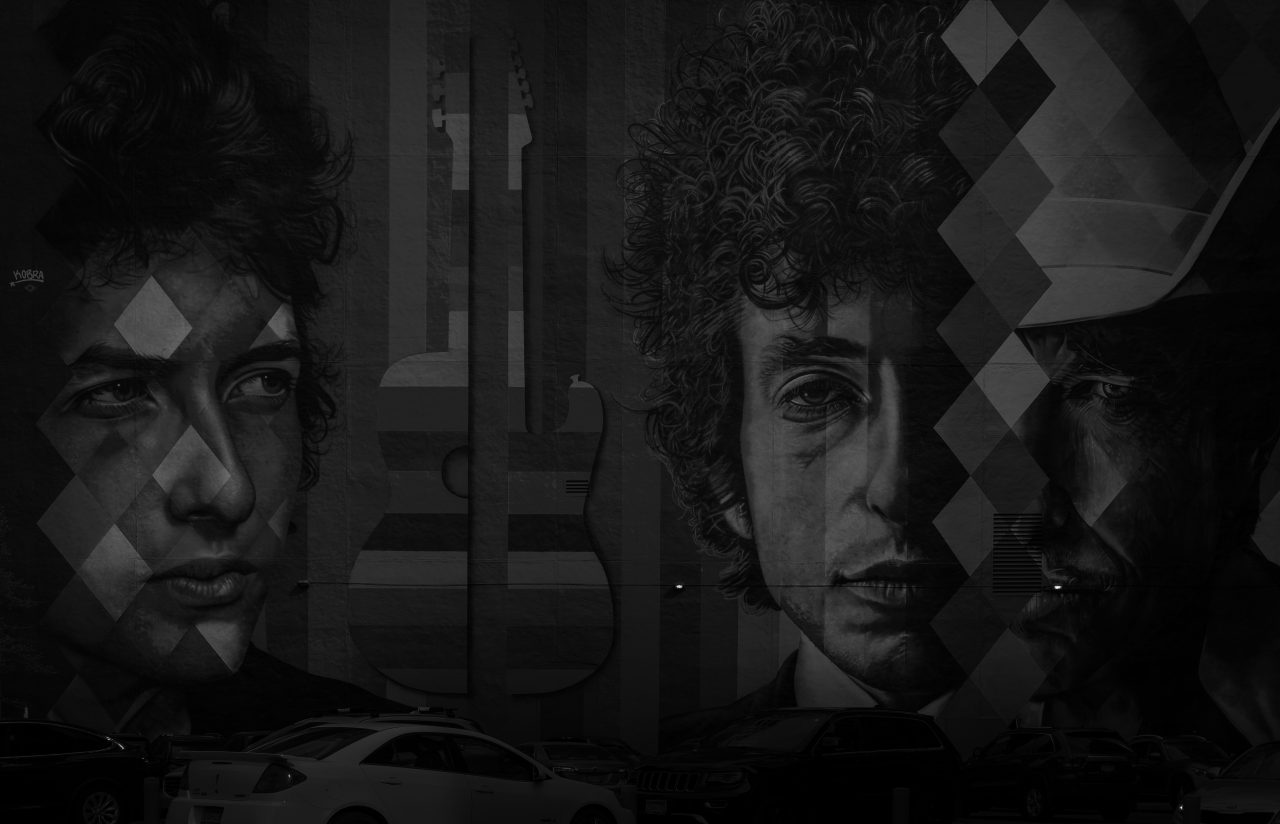 Bob Dylan gets a record contract
In the winter of 1961, Dylan moved to New York. He was looking to carry out his dream of becoming a full-time musician. He played all over and got a lot of positive feedback. A producer from Colombia Records was so impressed by what he heard that he gave Dylan a record contract.
Dylan's debut album was recorded in only three days, but the critics were not very impressed. As a musician, Dylan was not fully trained, and his lyrics were serious, dark and sad. As an artist playing on stage, he was good, but his record didn't sell very well. This didn't bother Dylan too much, as he was already moving on to new musical projects.
Did you know …?
When Bob Dylan came to New York in the winter of 1961, he lied about his childhood. He told people that he was an orphan from New Mexico who traveled with a circus.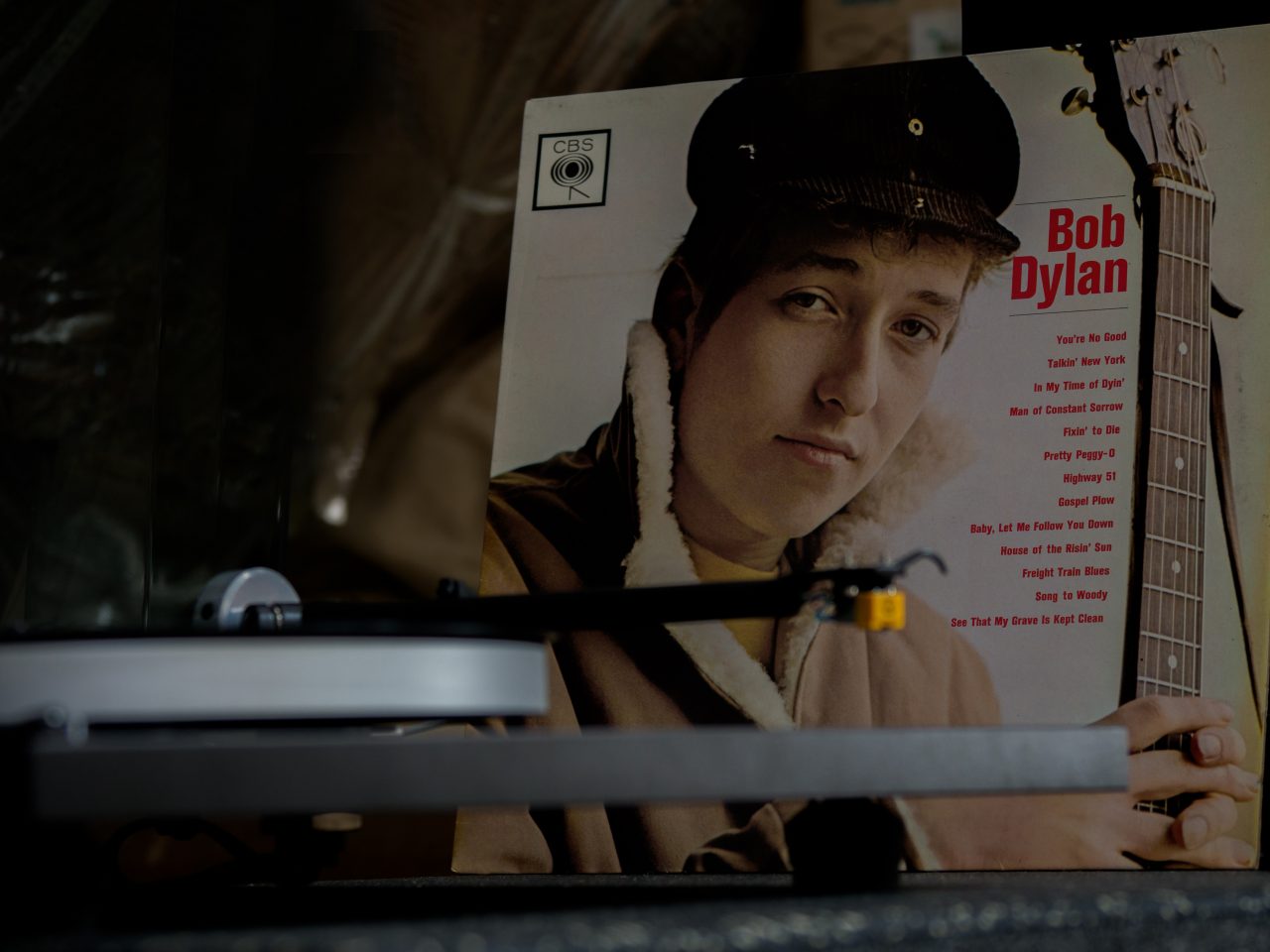 A master conquers the world
After his debut album, Bob Dylan was a well-known name across the United States, but it was his second album including songs like 'Blowin' in the Wind' and 'Masters of War' that made him famous in Europe.
In the early 1960s, there was political turbulence across the world. Martin Luther King Jr delivered his speech about his dream of an equal society, US President John F Kennedy was shot and the United States and the Soviet Union were on the brink of a nuclear war.
Bob Dylan was not especially interested in politics but did stress the value of youth. He believed that everyone had a responsibility to save the world from negative forces, so he was seen as a spokesperson for the younger generation.
"Blowin' in the Wind" played live on TV in March 1963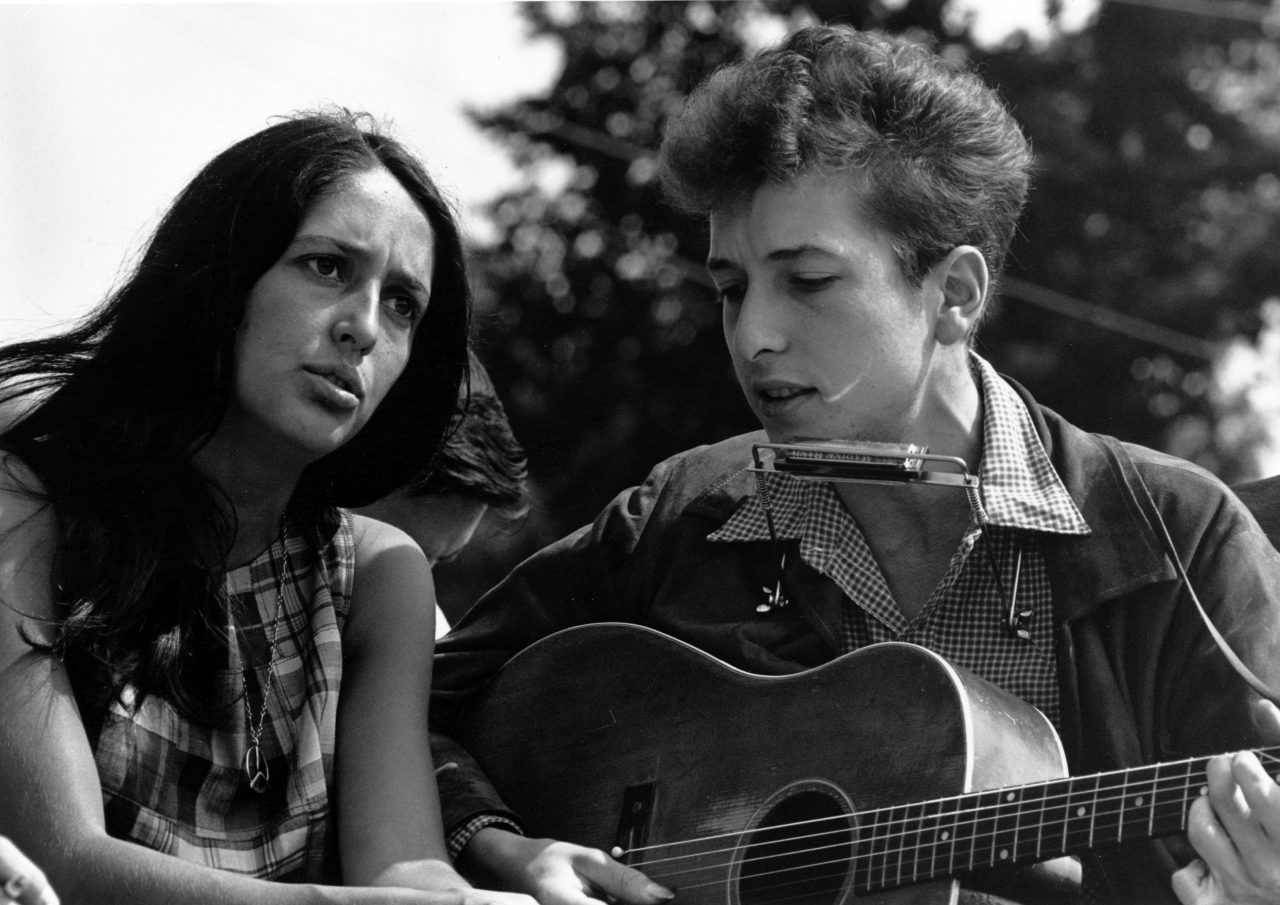 The last record as a protest singer
During the summer of 1963, Dylan joined the most important organized political event of the century, The March on Washington. This was a protest movement against racism in the United States. The fight for the rights of Black Americans is still going on, with the most recent movement being Black Lives Matter in 2020.
With his record "The Times They Are a-Changin", Dylan became a legendary protest singer, with lyrics such as "Keep your eyes wide. The chance won't come again" summarizing his time as a protest artist. Dylan stopped being a protest artist, but his fans didn't understand that until many years later.
Did you know…?
In the song "Only a Pawn in Their Game," Dylan blames the police and politicians for playing Black and White people against each other, not too different from what happened during the Black Lives Matter protest movement.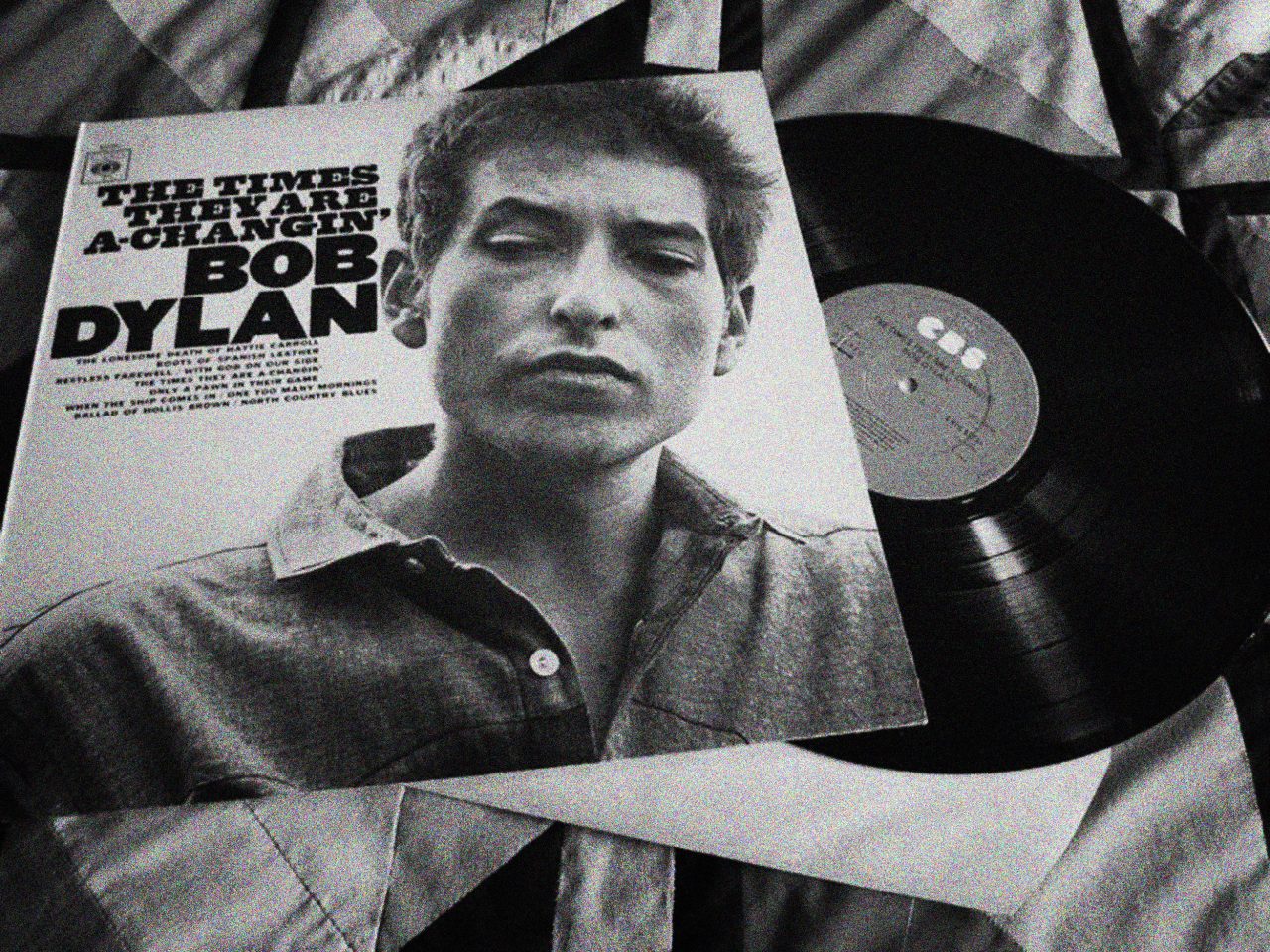 Can't please everyone
By the mid-1960s, Bob Dylan had become common property in the United States. He promoted peace and stood up against poverty, racism and inequality. Dylan himself didn't like this role and was quoted saying, "One thing I know is that you can't please everybody" in an interview. "Either they like me or else they slam me." Eventually, he couldn't stand to live this way and decided to follow his own path and write songs about the things that he himself was interested in.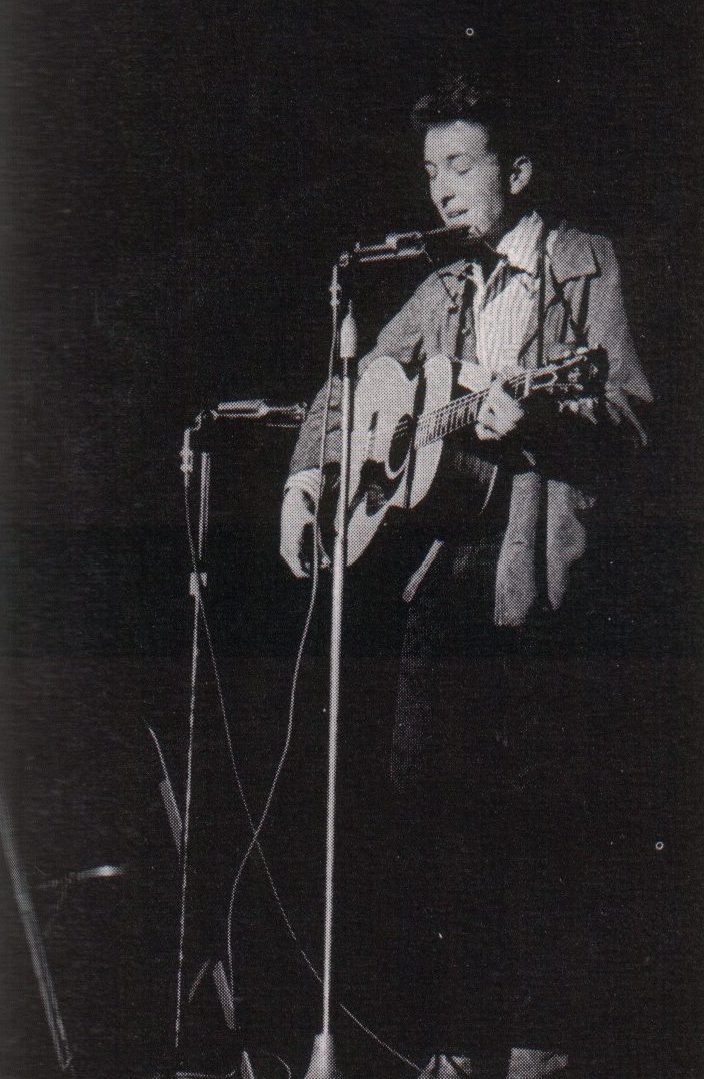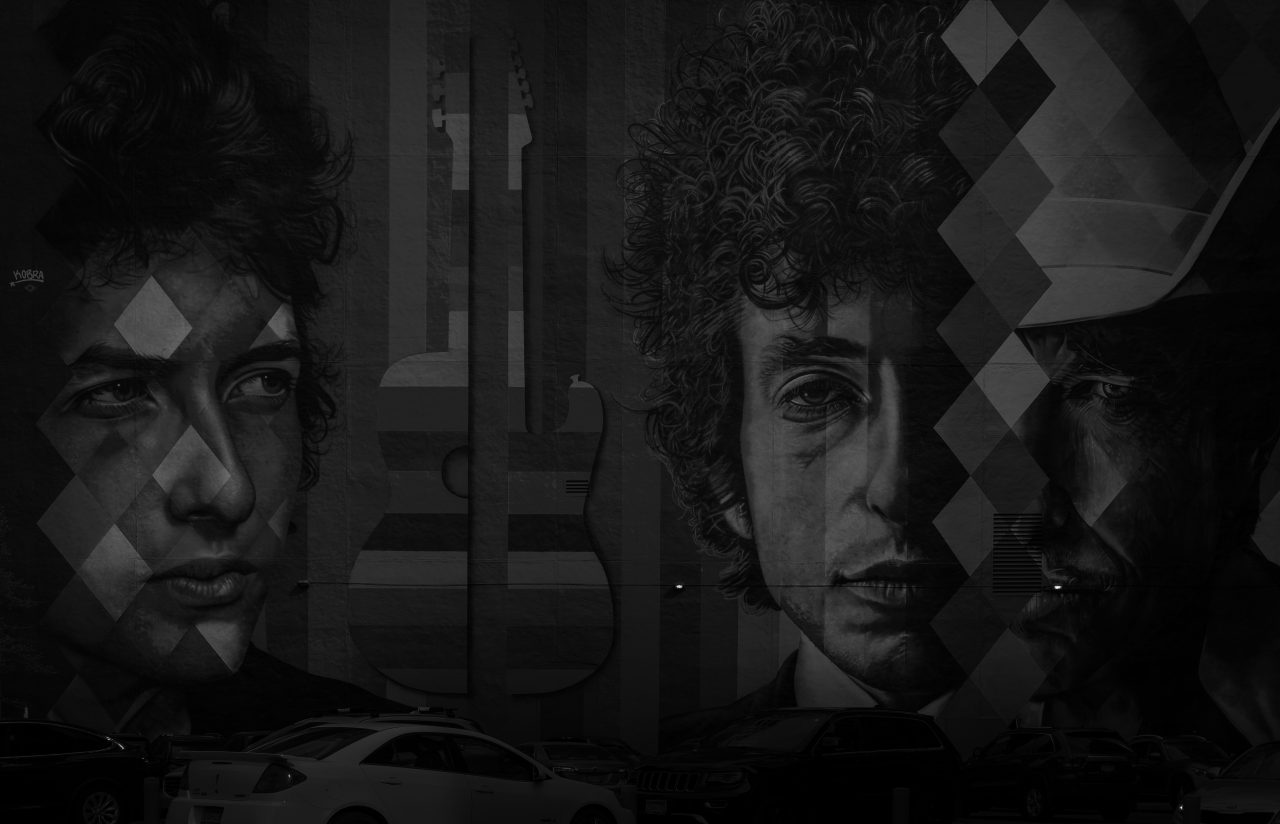 From folk music to rock
I Dylan released the album "Bringing It All Back Home" in 1965. On this album, he mixes the lyrics from folk music with rock music. He invented a whole new genre of music called folk rock.
Dylan had become known as a singer-songwriter with his acoustic guitar, but times were changing. He wanted to write music by his own rules and no longer followed his fans' requests for new protest songs or folk songs. Dylan wished to use rock music to bring his poetic lyrics to life.
In the summer of 1965, Dylan shocked fans at the Newport Folk Festival. He played electrical instruments on stage for the first time. The audience became upset and booed him. As a result, Dylan left the stage after only playing three songs. Enough was enough.
When he came back on stage, he played two songs on the acoustic guitar and harmonica. This was his farewell to his old audience and to the acoustic guitar.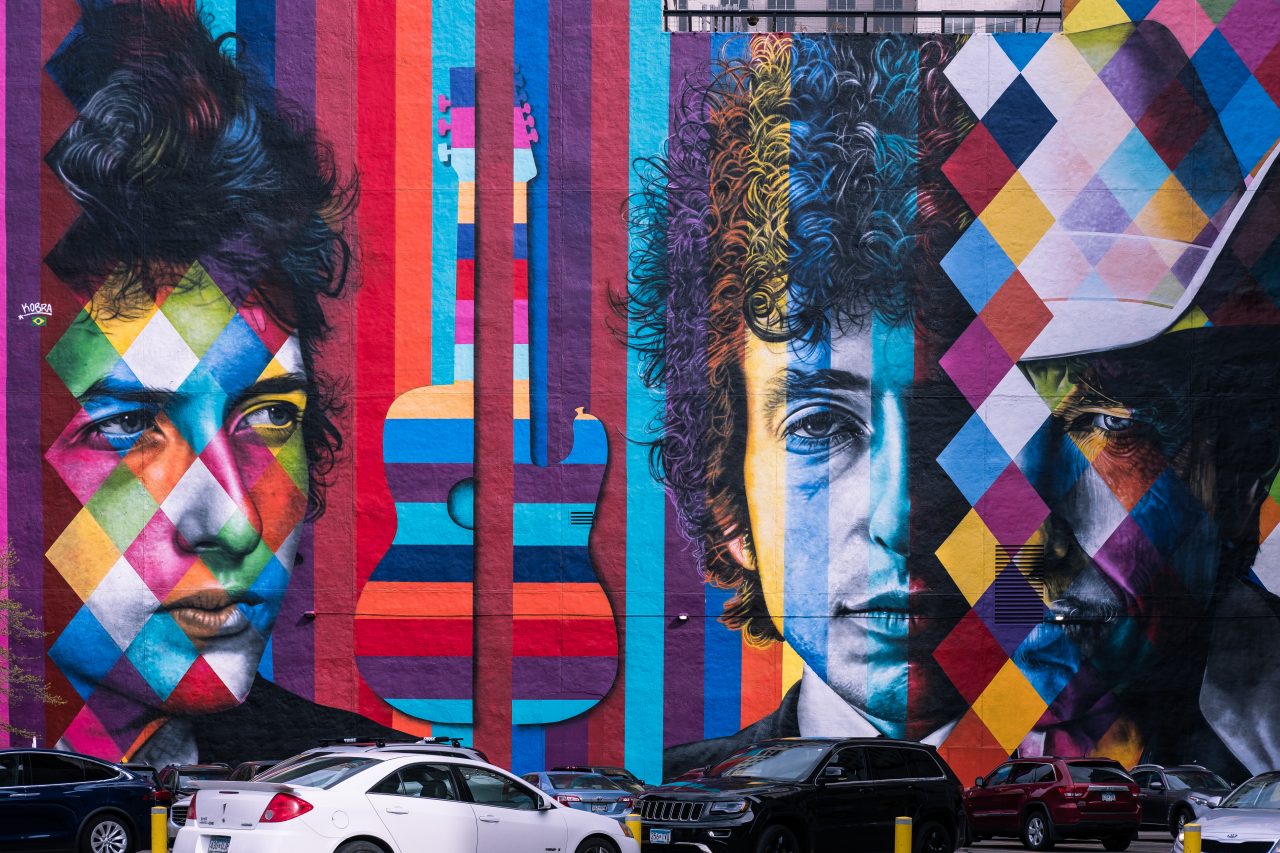 Like a Rolling Stone
With the song "Like a Rolling Stone", Dylan changed the history of music. He experimented musically with many things. The song is over 6 minutes long, and he mixes genres and instruments. The lyrics are full of spite for those who have criticized him before. Dylan almost 'spits' out the text and doesn't pay much attention to the listener with his aggressive attitude.
Nobody had heard music like this before, and it changed the way artists and audiences saw the world. All the rules had been broken and music could finally be set free. Bob Dylan had set a new standard and at the same time become a timeless icon.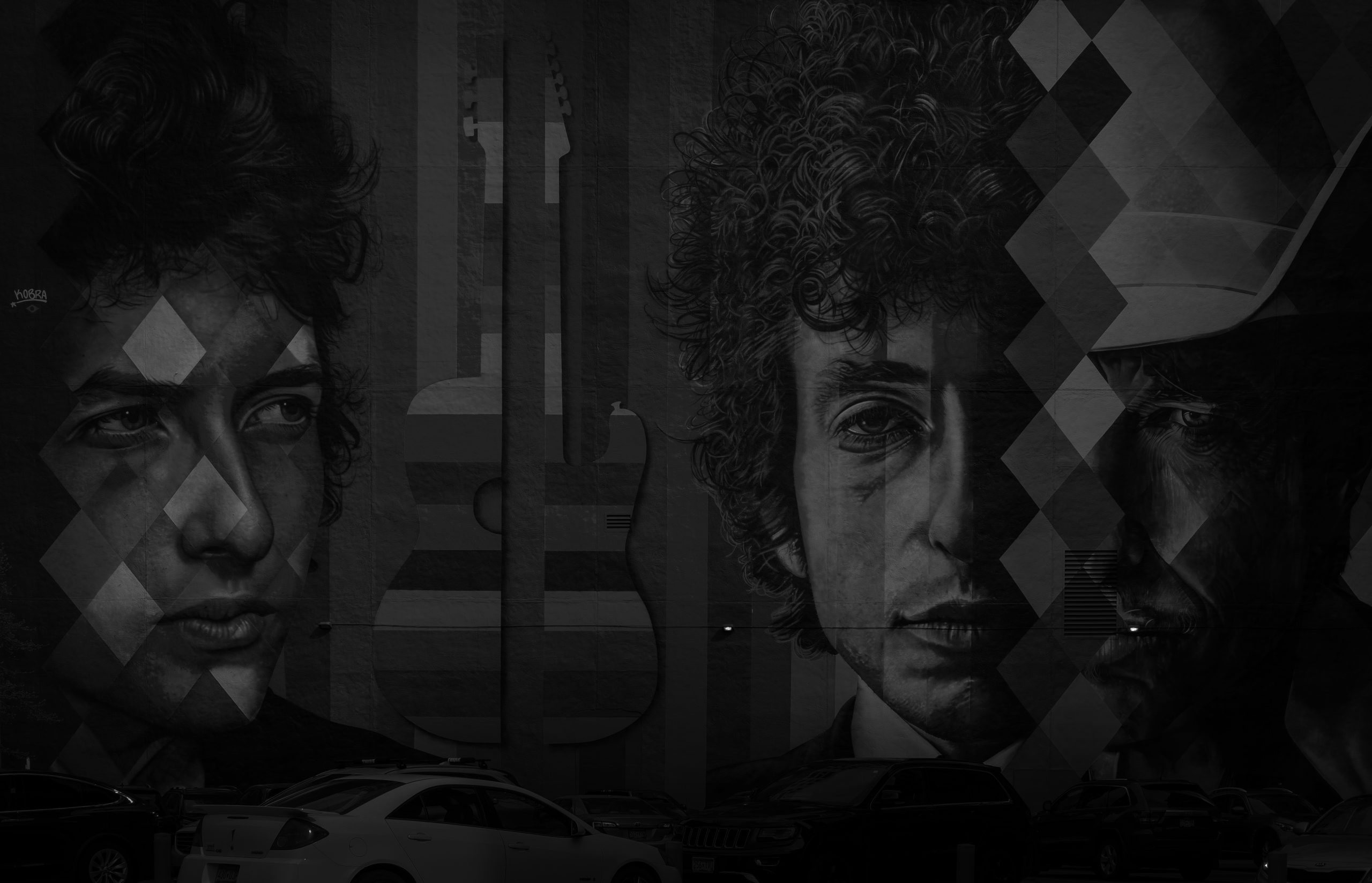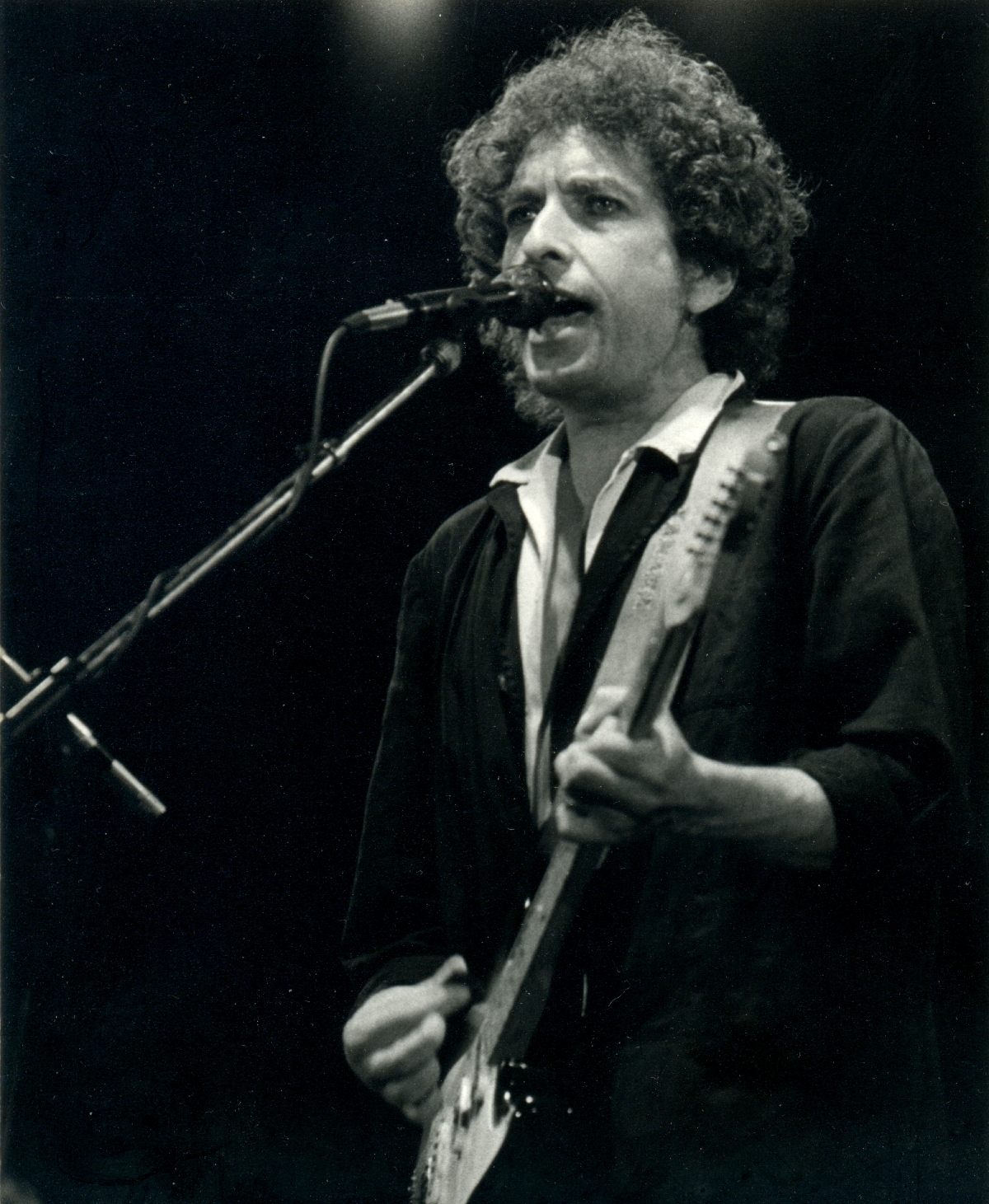 Born-again Christian
In the late 1970s, someone threw a silver cross onto Bob Dylan's stage. He picked it up, hung it around his neck, and took it as a sign from God. Over the next few years, Dylan used his music and the stage to preach about his savior. This was disliked by many of his fans, who left his concerts. Critics also distanced themselves from this. Where audiences wanted to hear "Like a Rolling Stone", Dylan would rather talk about Jesus.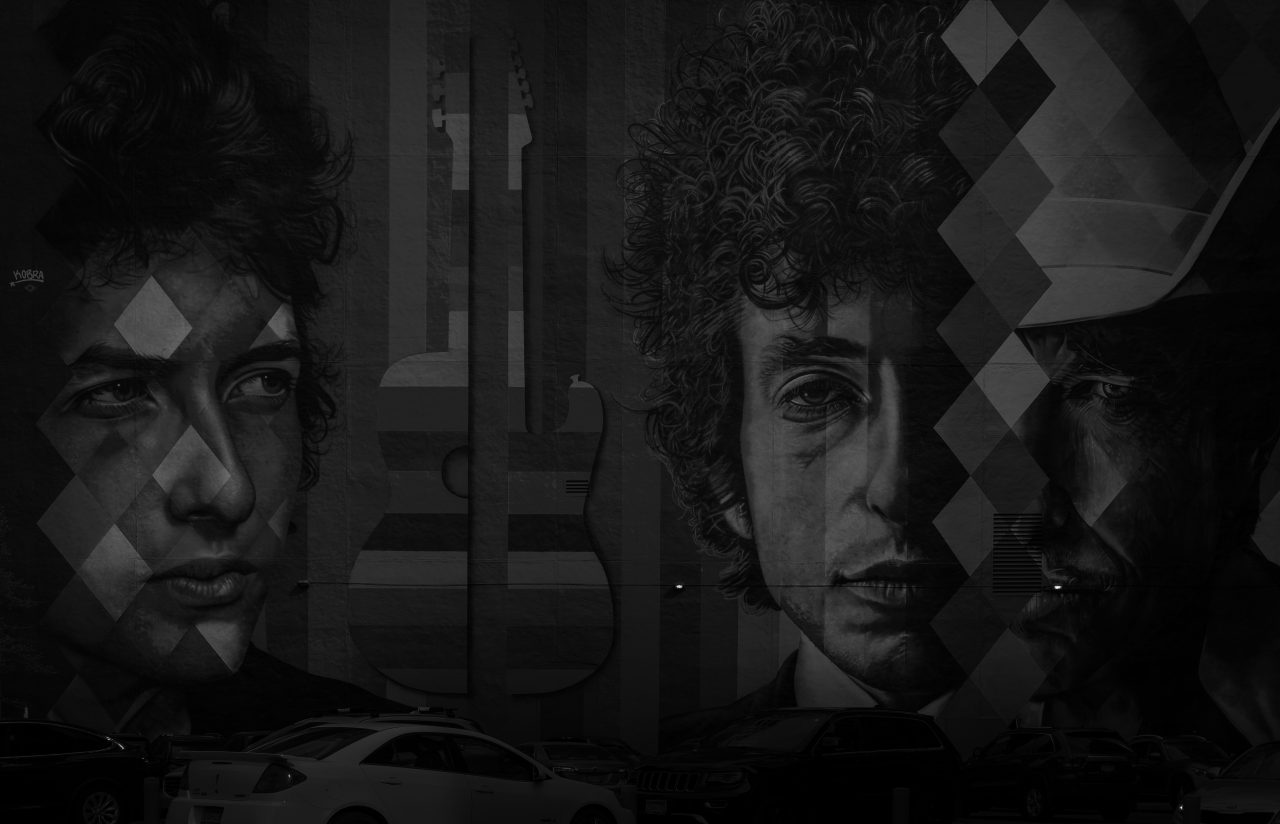 Honor in the White House
In 1997, Dylan was honored by President Bill Clinton in the White House. The President's words when Dylan got his medal have become legendary. "He probably had more impact on the people of my generation than any other creative artist. His voice and lyrics haven't always been easy on the ear, but throughout his career Bob Dylan has never aimed to please. He's disturbed the peace and discomforted the powerful."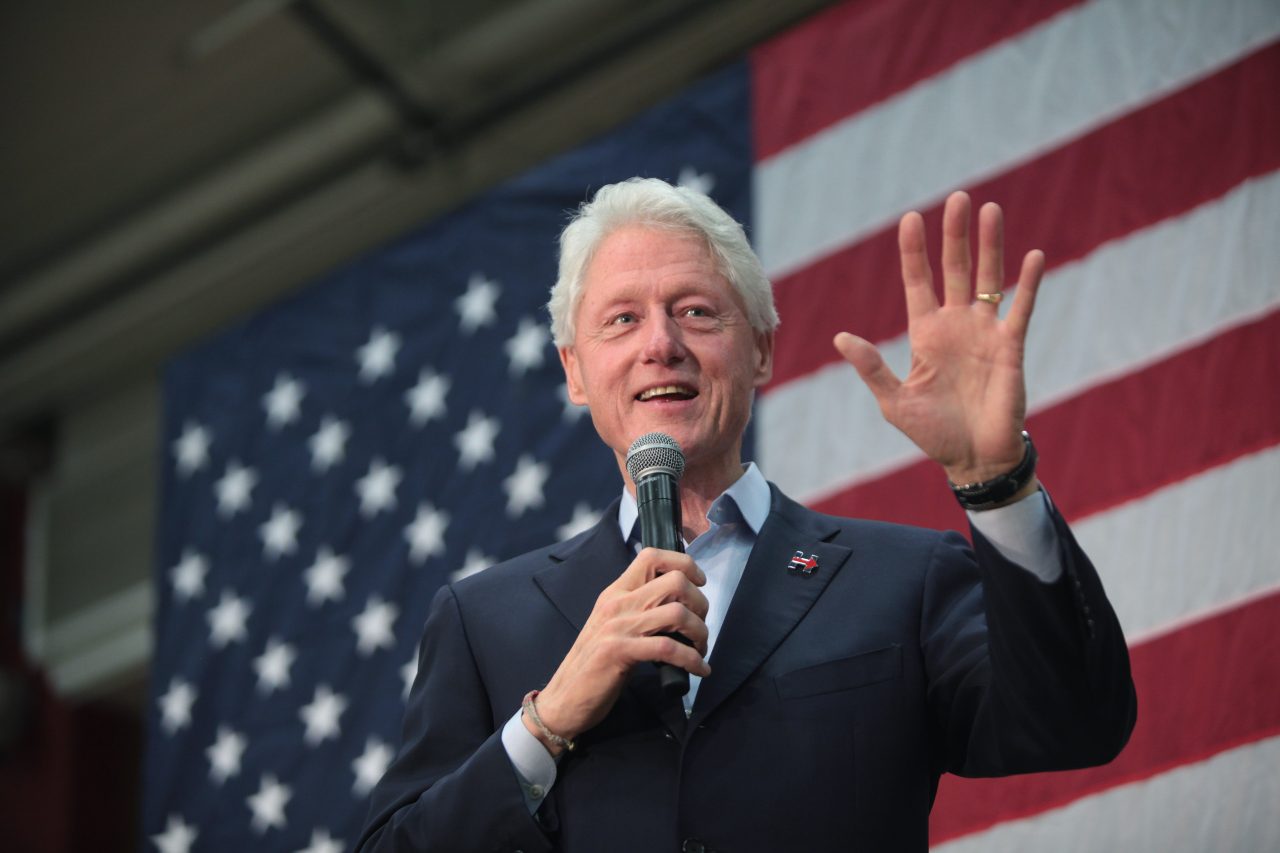 Painting
Bob Dylan has made 34 studio albums and is one of the world's most famous musicians since the 60s. During his career, he has painted. In the autumn of 2010, he displayed over 40 paintings in Copenhagen. These paintings presented scenes of everyday life in Brazil. One art critic meant that the paintings would never have been shown if it wasn't for the artist's musical fame.
Nobel Prize in Literature
As the first songwriter ever, Bob Dylan got the Nobel Prize for Literature in 2016. He had been nominated many times before, but it had been viewed as a joke by most people. He got the award for innovation in the American song tradition. Dylan is no doubt a great lyrical talent and has created lyrics that will be around forever.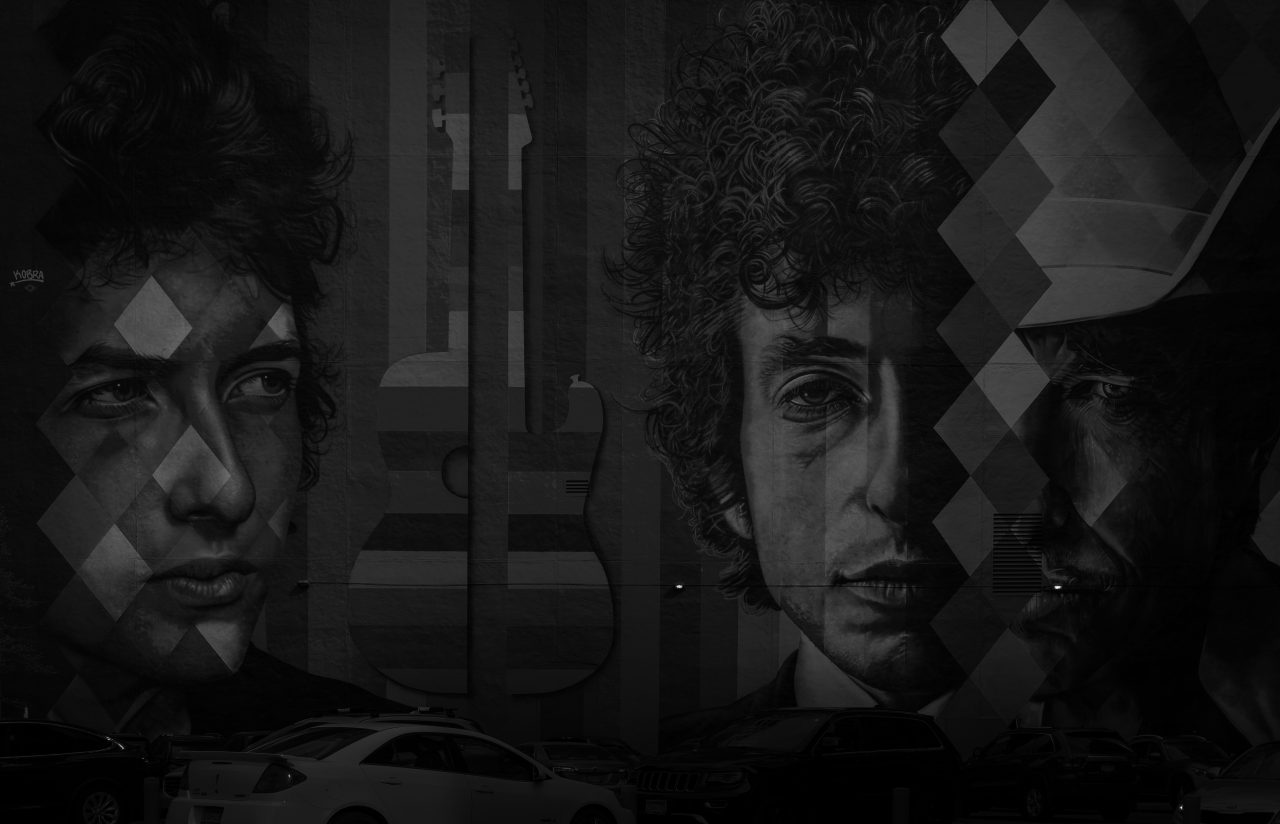 Sources:
Bergan, Jon Vidar; Selnes, Gisle:

Bo

b

Dylan

 i Store norske leksikon på snl.no.


Henta 11. januar 2021 frå

 

https://snl.no/Bob_Dylan
Den komplette guiden til Dylan (2019):
Orage Forlag AS
The American Presidency Project (22.08.2022): Remarks at the Kennedy Center Honors Reception


https://www.presidency.ucsb.edu/documents/remarks-the-kennedy-center-honors-reception-2



Media Rights:
Rowland Scherman / Bob Dylan – YouTube

St. Lawrence College Yearbook (CC BY 2.0)

Sharon Mollerus (CC BY 2.0) / RockFM – YouTube

Ukjent (CC BY 2.0) / Metamorphosis Ya

– YouTube